Our team
Friendly professionals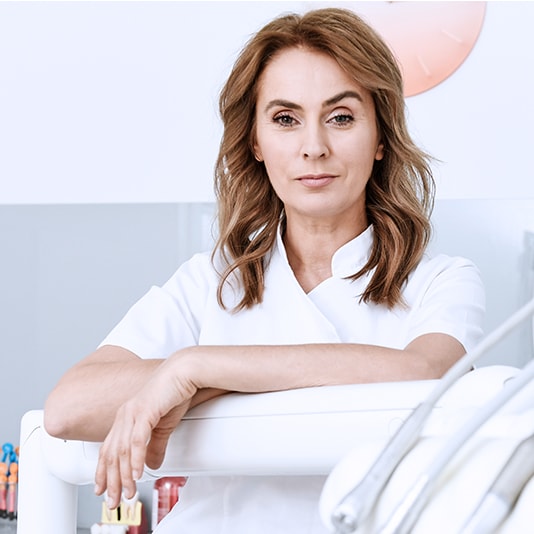 Dorota Żochowska-Uszyńska
Dentist
cosmetic dentistry
Graduated from the Medical University in Lublin. She studied in Odessa and Chicago.
Creator of Dormed Dental Clinic (1999). She works in the field of cosmetic dentistry and prosthodontics, she plans complex treatment, making dentistry an art. An expert in interdisciplinary approach to aesthetic dentistry. She has developed her own method of increasing the vertical dimension of occlusion, with particular emphasis on aesthetics and improving the patient's facial features. Author of spectacular metamorphoses.
Founder of the KiSS Foundation of Dental Culture and Art, combining medicine with art, organising charitable and artistic activities.
Privately, she is passionate about all sorts of art and contemporary design. Lover of architecture and ethnography, wildlife and skiing. Gardener and traveller. Foodie and photographer. Aesthete. She draws and designs.