Daniel Olbrychski
Actor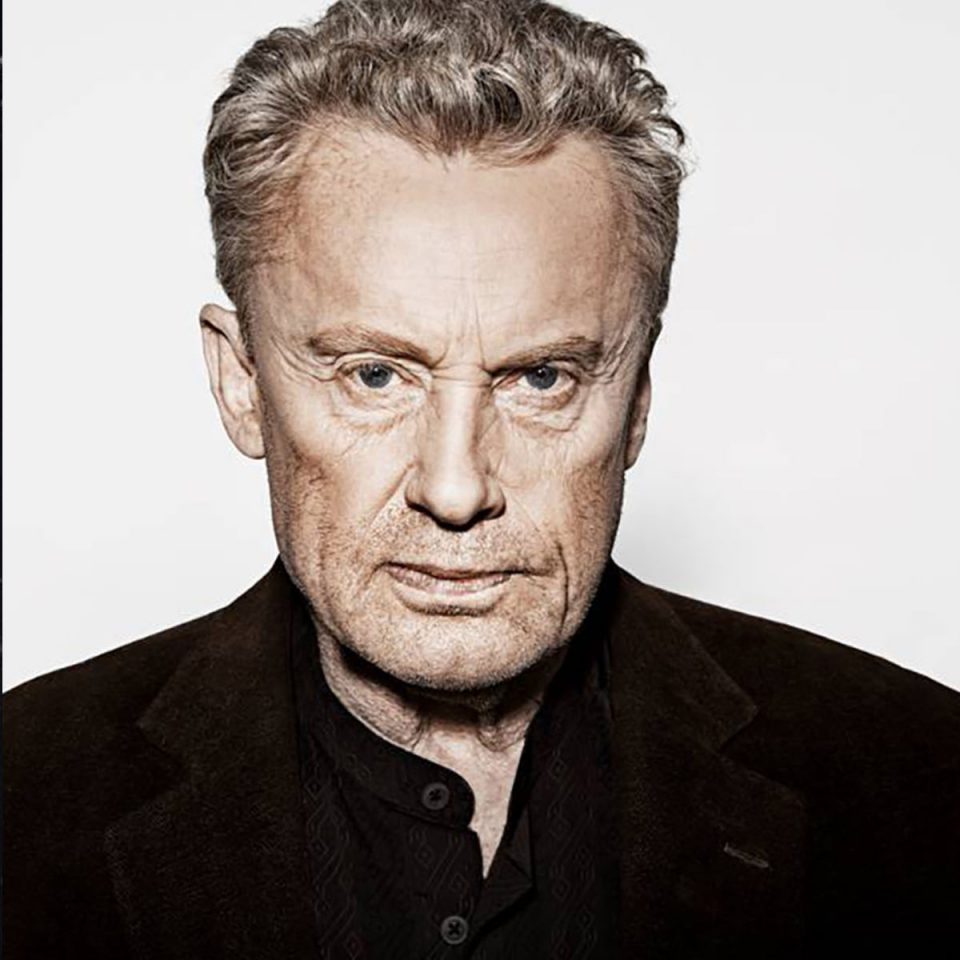 "I have visited many great dental clinics all over the world. I could feel stress, fear and concern everywhere. In the clinic of Mr. and Mrs. Uszyńscy I have realised that I do not experience any of these upleasant feelings. Only here.
I recommend – try it out by yourselves. You have to try it, if you want to believe in it."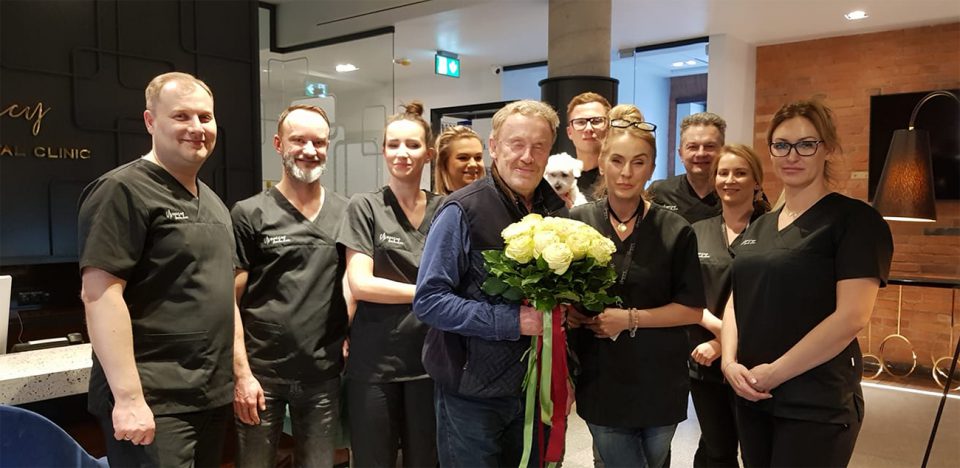 Birthday of an amazing person, a remarkable actor and our dear patient, Mister Daniel Olbrychski. Happy birthday!
Daniel Olbrychski about smiling – in acting and not only…
Małgorzata Domagalik
Journalist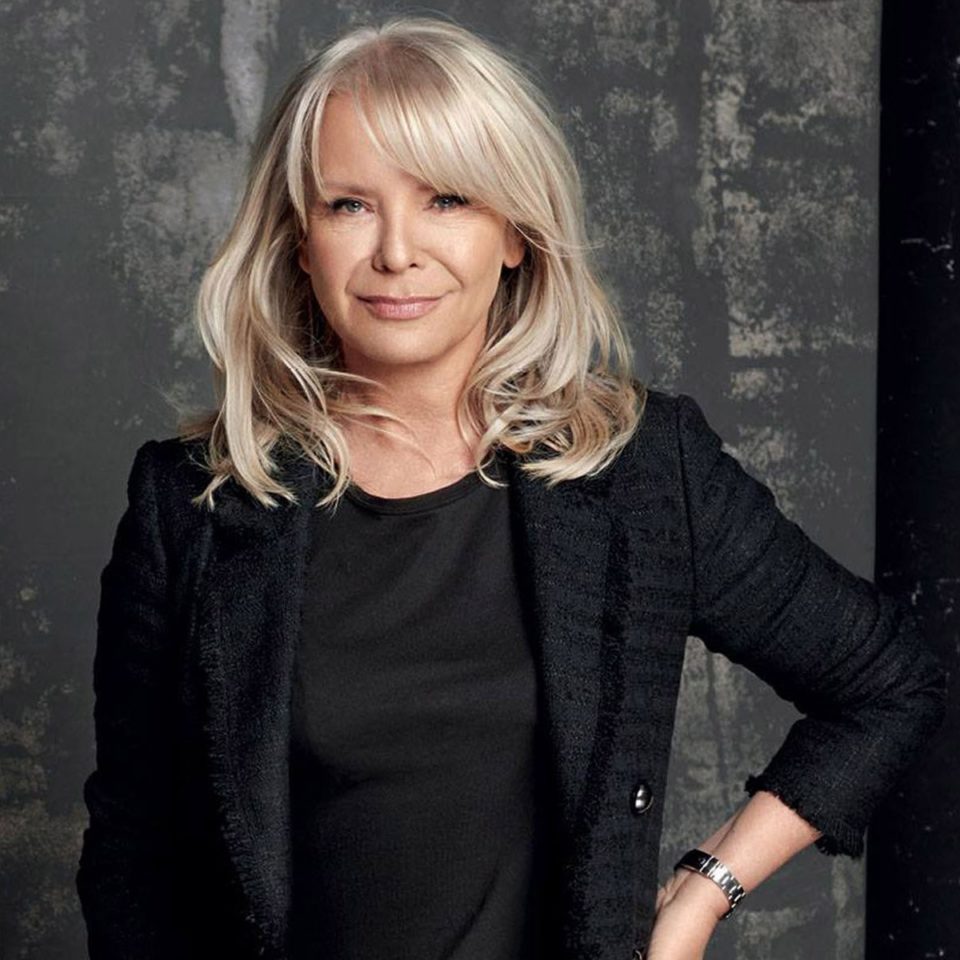 "Knowledge and skills of the specialists from Dorota and Cezary Uszyńscy's clinic have been helping me for more than 20 years. I am pleased with their work, I feel taken care of and I am grateful for it."
Małgorzata Domagalik
Journalist
Małgorzata Lewińska
Actress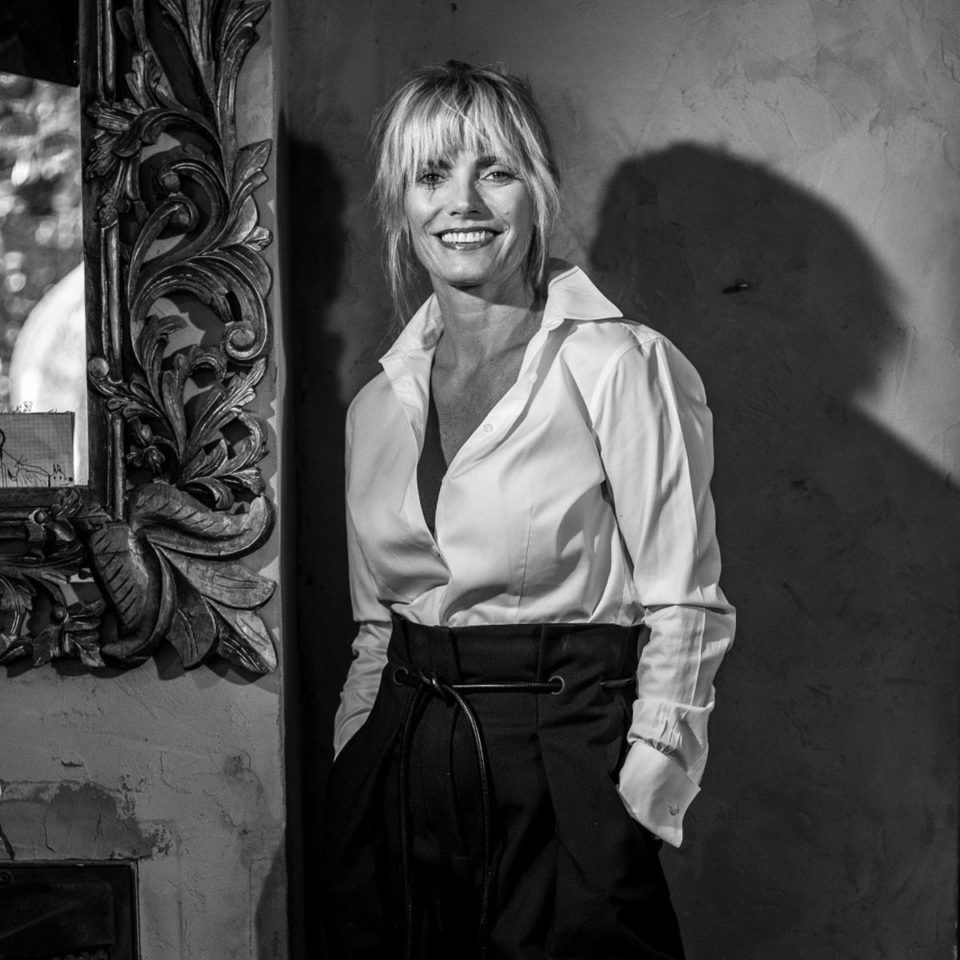 "I have been a patient of the Uszyńscy Dental Clinic since 2012. This place and these people are amazing. They are artists, not only in the field of dentistry. Thanks to their creative and individual approach to each patient, I decided to get braces and to rebuild my bite in my forties!" All the best! I keep my fingers crossed for all the initiatives of the owners – Dorota and Cezary Uszyńscy. They combine dentistry with art and they also help children – it is a real clinic, where they treat health problems, support well-being, open hearts and souls!"
Małgorzata Lewińska
Actress
Joanna Moro
film and theater actress, singer and TV presenter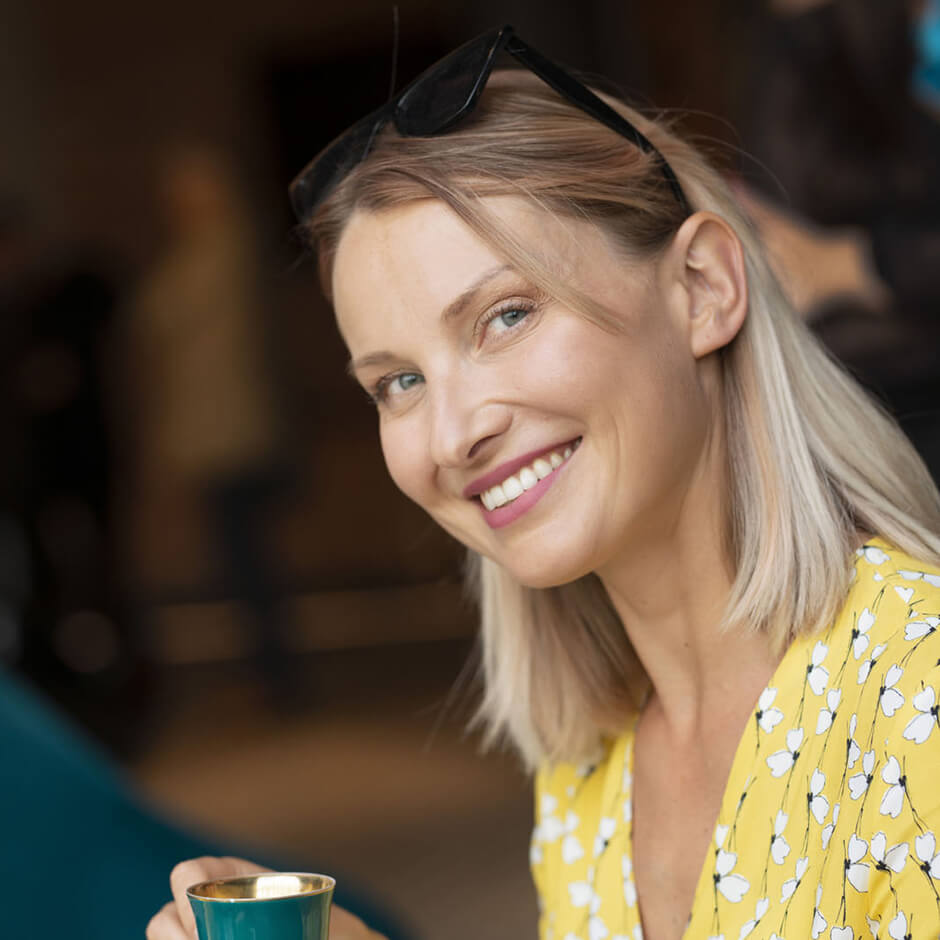 "I would highly recommend! The best and most beautiful clinic I have been to so far. In addition, a child-friendly place and the surrounding art is amazing. Incredible knowledge, experience, great approach. Taking care of the patient at the highest level. My whole family is here, we are very pleased.
It seems that after many visits to different dental offices, I finally got the right hands! This is definitely my place!"
Joanna Moro
film and theater actress, singer and TV presenter
Franek Rumak
celebrity, athlete, Ambassador of the "Cancer Fighters" Foundation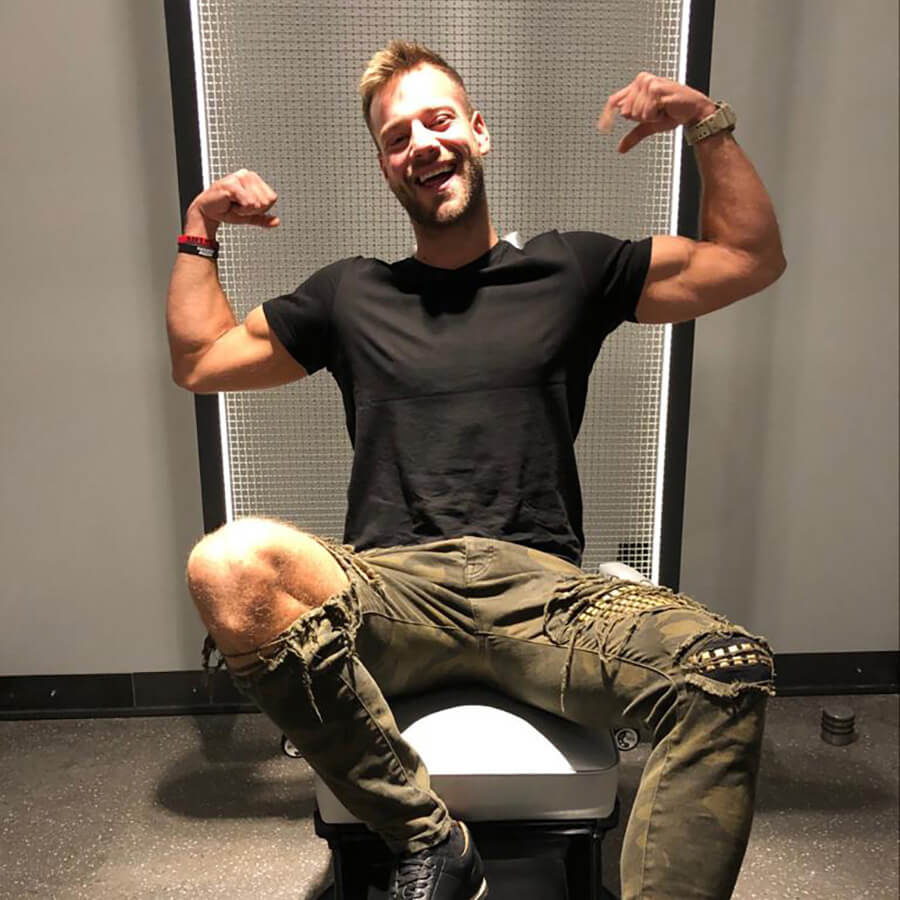 "I came to the Uszyńscy Dental Clinic in 2019. I was super lucky because they had just opened at Powązkowska 44 in Warsaw. The building itself makes you feel not like in a "typical dentist", but rather like in a prestigious place where the staff knows exactly what they are doing and you are treated like a VIP client. Professional, individual approach to the client. The procedure for treating or embellishing a smile is extensively explained. The extraordinary commitment of the staff and painless treatments make you want to come back to Mr. and Mrs. Uszyński as often as possible 😁 I recommend it with all my heart!"
Franek Rumak
celebrity, athlete, Ambassador of the "Cancer Fighters" Foundation
Karolina Szostak
sports journalist, reporter and TV presenter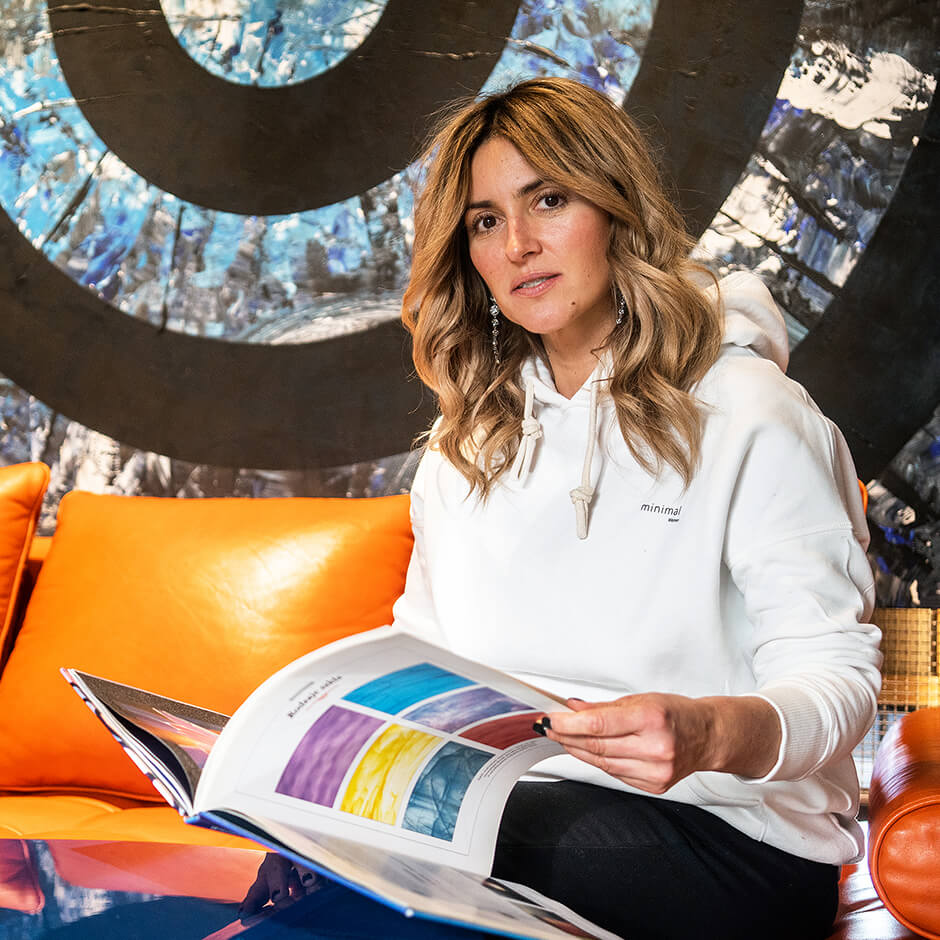 "We met only over a year ago, in pleasant circumstances and in a nice atmosphere at a party at our friend Marzenka's. I did not think that one meeting would be groundbreaking and would change the shape of my jaw, because my teeth were seemingly straight. A year has passed, and everyone is asking – why do you need braces after all you have straight teeth… Exactly, but unfortunately I was rubbing them and the braces turned out to be necessary to properly position the jaw. This is how my adventure with Dorota and Cezary Uszyński began. One meeting and it changes so much. It's been 10 months and I can see a huge change thanks to the work of an orthodontist, wonderful, beautiful Dr. Maria. I think that in March we will end my adventure with the braces, but working on the smile will take a while. Thank you to everyone for your care, help and support during these months. We are still fighting the Uszyńscy Dental Clinic"
Karolina Szostak
sports journalist, reporter and TV presenter