Our team
Friendly professionals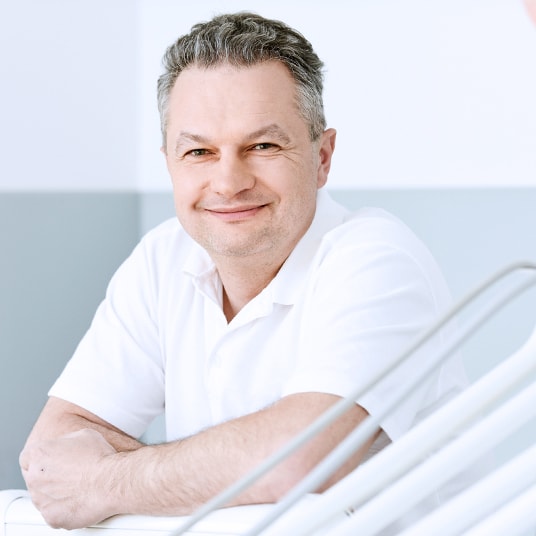 Cezary Uszyński
Dentist
prosthodontist
Graduated from the Medical University in Lublin. Creator of Dormed Dental Clinic (1999). He manages, constantly develops and expands the company. He deals with complex treatment planning, prosthodontics and implant prosthodontics, implements innovative technologies. Digital dentistry pioneer.
Founder of the KiSS Foundation of Dental Culture and Art, organising charitable activities in the field of health care (dental treatment of children in need) and art promotion.
A visionary. Inventor and constructor, doctor and manager. A poet and a businessman. Avid skier, fisherman, diver and sailor. Lover of wild nature and gardening.
Passionate about sea expeditions, non-standard journeys and antique vehicles.