Our team
Friendly professionals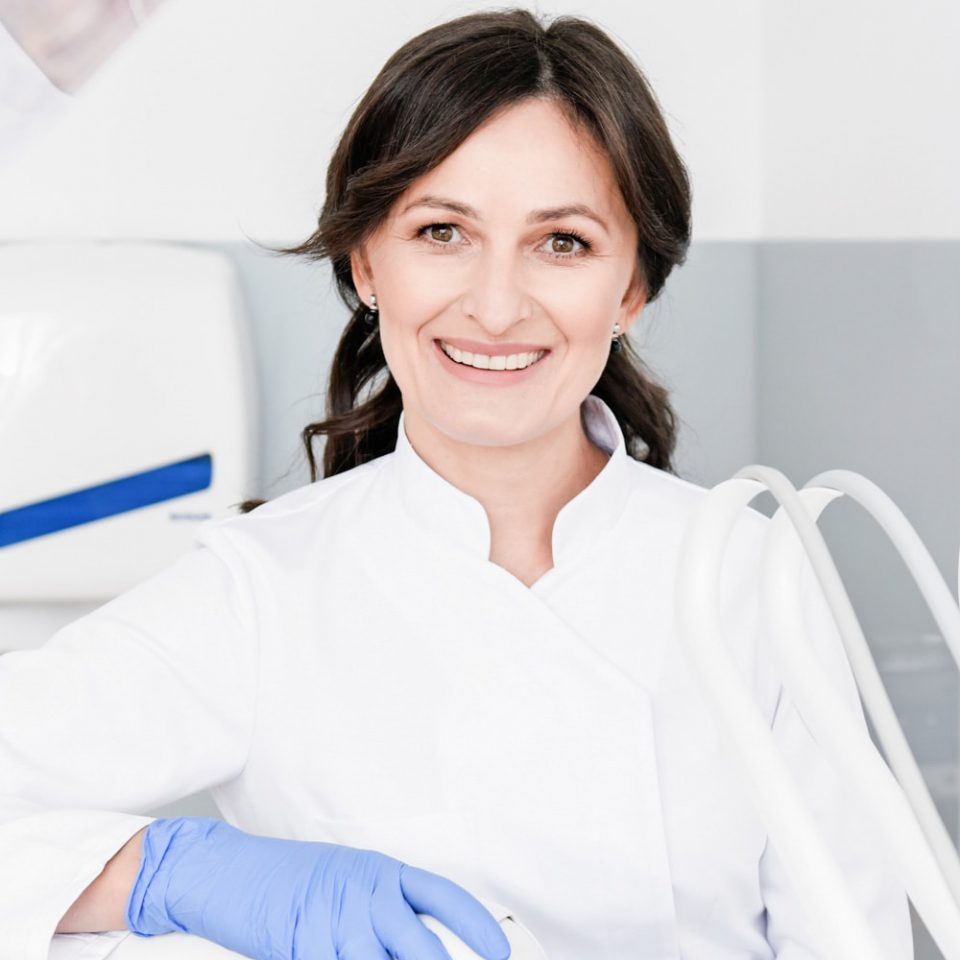 Grażyna Kurzyna
Dentist
prosthodontist
A graduate of the Faculty of Dentistry of the Medical Academy in Warsaw. She received an honours degree. She completed post-graduate and specialisation internships in the Department and Clinic of Dental Prosthodontics of the Medical Academy in Warsaw. She received a first degree diploma of specialisation in general dentistry. Participant of many courses and scientific conferences on prosthodontics, implant prosthodontics, occlusion and bite reconstruction.
Graduate of Implant Prosthodontics Curriculum. Author of hundreds of metamorphoses.
She deals with comprehensive treatment planning, mainly prosthodontics and occlusion reconstruction, with particular emphasis on aesthetics.
Privately a travel lover, especially interested in Italian culture. Music enthusiast, especially in the sound of vinyl records from 60's, interested in psychology and literature.